About Us
Based in Carlow, Émile Pâtissier is family business which produces a professional range of artisan dessert and confectionery products for the Irish Foodservice market.
Passionate about producing pastry-chef standard dessert products for cafes, restaurants, hotels and other Foodservice outlets, the quality of the product range reflects its origins; made using artisan methods of production by skilled bakers and pastry chefs, natural ingredients, locally sourced where possible, all products are made using scratch recipes, and free from commercial mixes.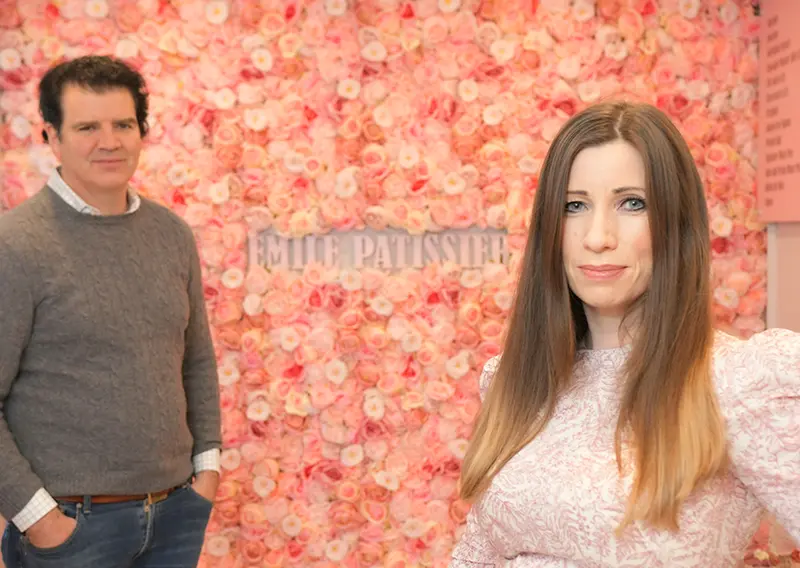 We are the leading supplier of gorgeous artisan desserts for cafés and restaurants in Ireland.
Do you own a café or restaurant?
Would you like to order a cake or box of desserts or yourself or a friend?
The Healthy Choice
Producing quality Gluten Free cakes.
Having a number of coeliacs and gluten-intolerant family members made us determined to create and produce a quality range of gluten-free confectionery products. In this regard, our gluten-free products taste like 'normal' ones, and are devoid of the aftertaste and grainy texture associated with products in this field so can be enjoyed by all and not simply by those following a gluten-free diet.
Furthermore, the products are clean-label, are free from rice flour (concerns have been raised about this due to arsenic levels), are lower in carbohydrates than competing products due to our use of wholegrain flours and lower sugar levels. All gluten-free products are listed with the Coeliac Society of Ireland.
Cowgirl Brownies
For our Cowgirl…Gluten-Free Brownie, we were awarded gold by Blas na hEireann in the 2017 gluten-free baked goods category.
Origin Green Members
Committed to sustainability, we have been a member of Origin Green since 2017..
Open Every Day:
Monday-Friday: 9am - 5pm